Prep/Cook time: 55min – Serves: 6
Ingredients
6 local peaches
150g mascarpone
30g icing sugar
Pinch of nutmeg & Pinch of cardamom 4 tbsps roasted & crushed pistachios Sea salt
300g puff pastry
1 egg for egg wash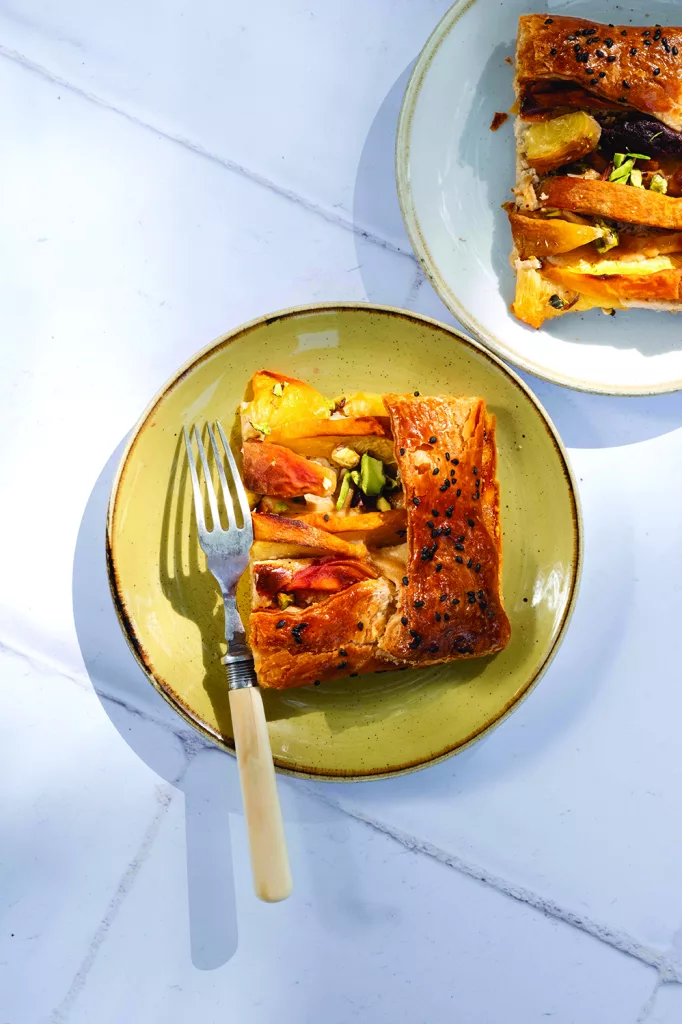 Method
Preheat oven to 200*C.
Whip the mascarpone with the icing sugar and nutmeg and cardamom. In the meantime, roll out your dough to fit your tray, lined with baking paper.
Slice up the peaches and sprinkle with some sea salt. Spread the puff pastry with mascarpone and line up the peaches length wise along the pastry, leaving around 3cms from the edge. Fold up the edges to make a thick crust all around the tart.