at Mercury Towers
nestled at the heart of Malta's latest luxury fashion destination, 'Barlowes', is the Milan-style aperitivo bar, 'Lowes Lounge'. An intimate and inviting setting of plush furnishing and elegant decor, providing respite for shoppers to refresh, unwind or get-together for coffee, cocktails and nibbles. A stylish "haven of tranquility" set within Mercury's new Shopping district in the heart of St. Julians.
Served's editor Julia Zammit chats with Sam Borg, COO at Bortex Group Holdings and one of the creative minds behind the vision of 'Barlowes' about what guests can expect.
The iconic Mercury Towers designed by Zaha Hadid Architects aims to "serve the local community in a progressive, inclusive and inspired setting that offers bespoke retail, accommoda- tion, entertainment and dining."*
We begin by discussing how the concept of Barlowes came about, and Sam explains that given the significance of the Mercury project and the name it's associated with, "it warrant- ed a unique proposition, taking the best of brands (of Bortex and Bluerock), for premium to affordable luxury, each offering a taste of different parts of the globe, to create a unique and immersive shopping experience."
Both Bortex and Bluerock house some of the top names in premium and luxury retail on the island, the likes of Sandro, Maje, Ralph Lauren, Hackett, Barbour, Michael Kors and Lacoste. Bringing the authentic aperitivo experience to Malta.
Conducive to the fashion experience of Barlowes and at the core of Mercury itself, is Lowes Lounge, an elegant coffee and aperitivo bar catering to both fashion and culinary enthusiasts alike.
"We occupy the entire first floor, with a terrace that overlooks the central piazza and the magnificent tower, creating the feeling that you're situated at the heart of the entire project itself.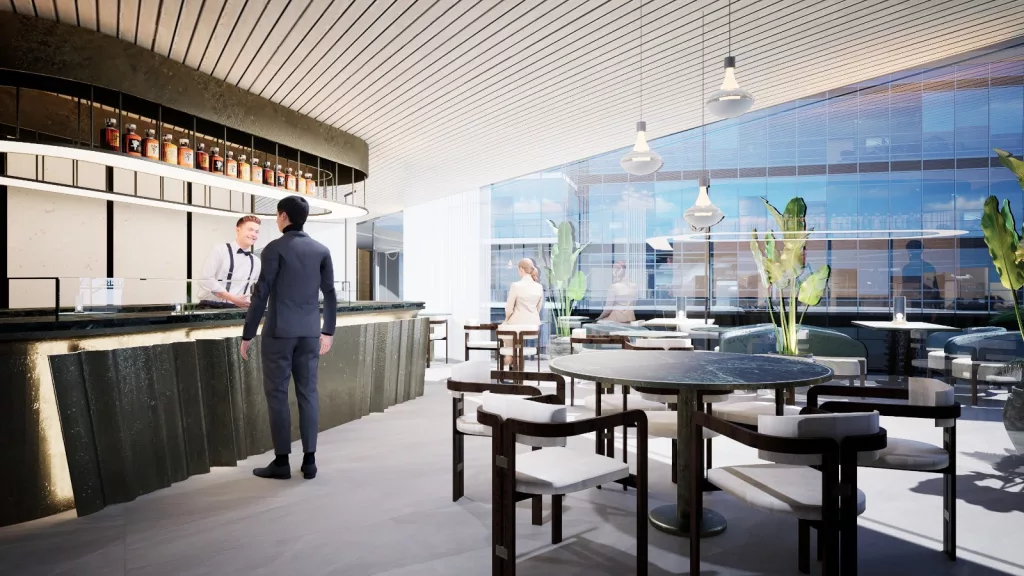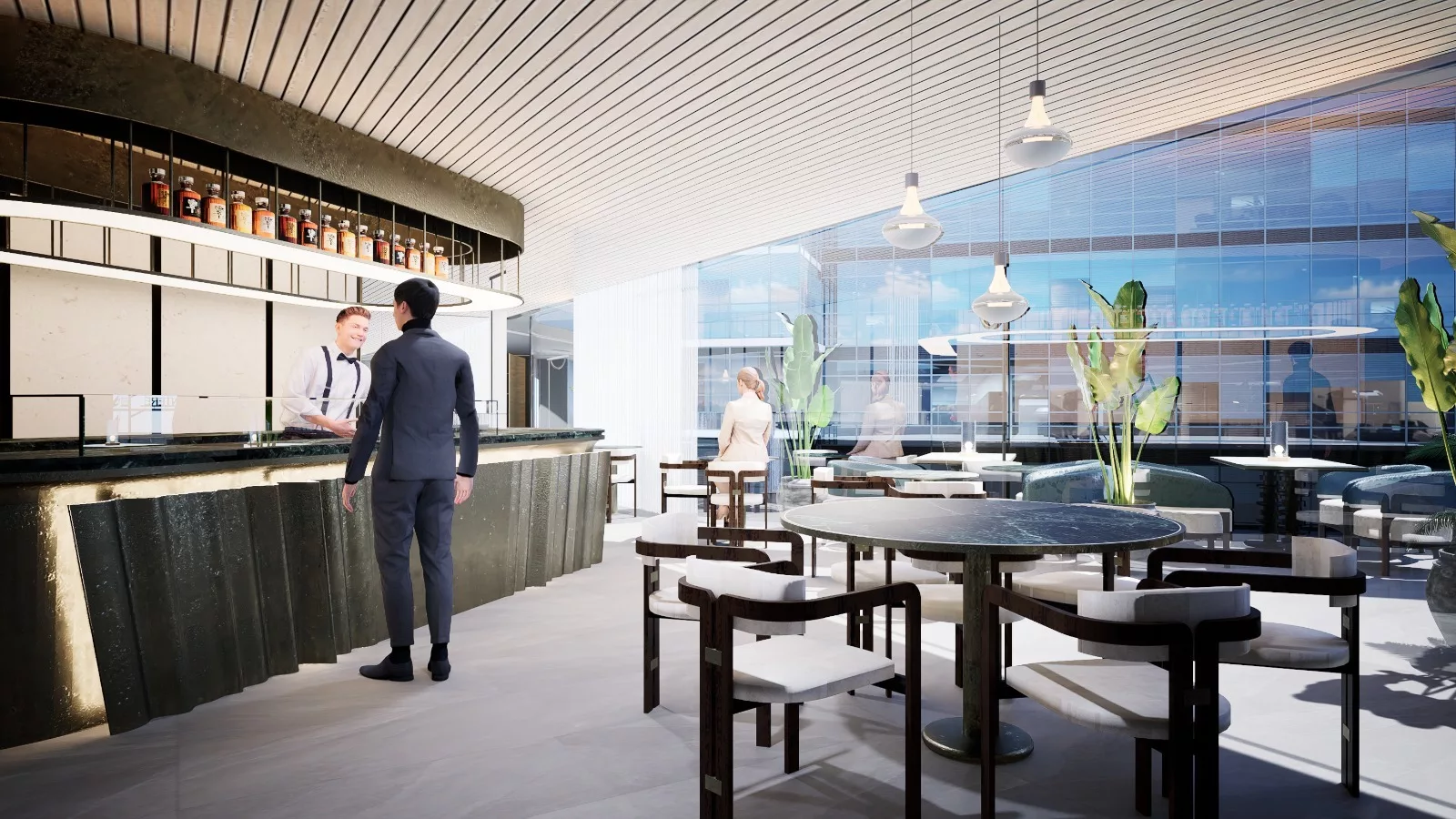 We'll offer an exquisite range of artisanal, bespoke coffee roasts and signature cocktails. A tasteful aperitivo menu is thoughtfully paired with the refreshments, taking inspiration from the European aperitivo culture we aim to foster in Malta."
Unlike Valletta with its density of eateries and tourist attractions, and Sliema with its bustling seafront and the pedestrian, communal area
of the Piazza at Tigne Point, St. Julian's doesn't yet have that central hub that allows for easy gatherings of large groups, where locals, tourists and expats come together in a multi-faceted space. Mercury Towers – and Lowes Lounge at it's core – aims to create just that.
"During the day our breakfast and lunch offering will attract people from the area, but by the evening the vibe of the place, the sharing menus, artisanal cocktails and live music will appeal to people from all over.
It's also a versatile space where we'll host special brand collaborations and other experiences that fuse fashion and culinary delights, giving importance to the involvement of our customers in the concept.
Our objective is to offer something different, where we can bring out various aperitivo elements over time which then become fashion-orientated and artisanal."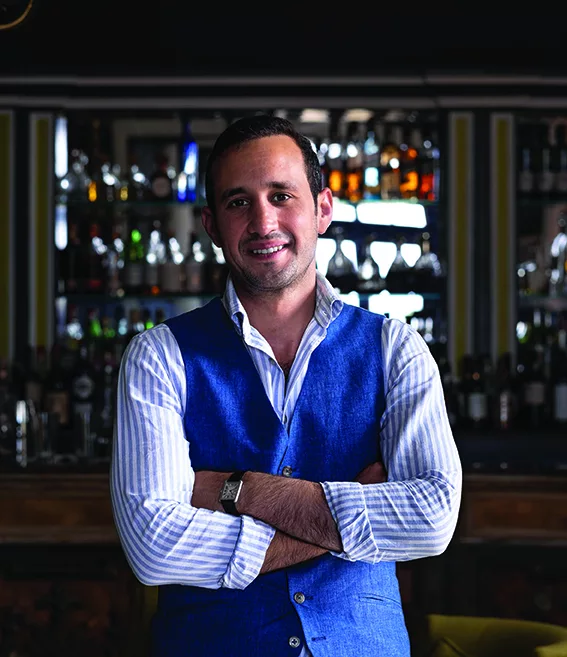 When asked to define what he means by 'artisanal' as we agree the term is often thrown around liberally by marketeers to justify unreasonable pricing, Sam defines it as 'something that's done with the point of difference, in a creative and eclectic way that can't be replicated or mass produced." A fitting description of what's to be expected of Lowes Lounge.
"The menu will be sophisticated and meticulously curated to delight both fashion and culinary enthusiasts."
The aperitivo menu boasts a delightful assortment of nibbles, including artfully crafted petit fours, a signature patisserie selection for those of a finer sweet palate, as well as healthy and nourishing meals from poke bowls, salads and pinzas, to a variety of platters and tapas-style plates.
"Each menu item is thoughtfully paired to enhance the aperitivo experience, inviting guests to unwind, socialise, and indulge in a culinary journey that complements the fashion-forward ambiance of Lowes Lounge."
The principle values of authenticity, impeccable standards of service and product, and attention to detail and design, leave much anticipation for what is soon to come. Yet it's the importance given to tailoring and curating the customer's experience that is clearly at the heart of the project.
"Our aim is to craft a truly unforgettable experience at Barlowes and Lowes Lounge, celebrating fashion, culture, and culinary delights. By merging premium fashion retail with a chic café setting, we create a lifestyle destination that resonates with enthusiasts of both style and indulgence."